When "Giving Back" Becomes More Than a Phrase
I recently had the great opportunity to be with my brothers from Mastermind Connect, giving back to the Harlem community by feeding low resource families and homeless individuals at Harlem Children's Aid. Harlem, I appreciate being of service to your community. Thank you for the blessing. This group of fine gentlemen has become one of the main ways for me to come back regularly to New York City and work with great men and women to impact lives.
Now, let me tell you why I decided to give back and why Mastermind Connect. Before I elaborate on that, I'll set the mindset of the importance of this event to me. I was born in New York City. I spent a lot of my childhood here. I've been living in New Jersey for about 12 years now. When I left New York, I felt like a part of me was missing. As a kid, I would always tell my mom that I wanted to help people. Being able to do just that back in The City filled my heart with joy.
I joined the group a couple months ago, and l would like to share with you my path to becoming a member. Juan Yanez, a founding member of the group, was the first person I met. We connected right away at a Wellvyl event about wellness. We had great discussions ranging from spirituality to business, and experiences in our lives. Juan mentioned he was a member of Mastermind Connect, "a resource group for progressive men." After some research, I became interested in the group and what they stood for. I then met another member, Frank Mena, at a different wellness event. Frank and I connected over our Dominican roots, talked on some cool topics, and he was nice enough to invite me to a mental health called The Elemental Project: Achieving Balance at Heal Haus, in Brooklyn, NY, where I got to meet a lot more of the members. Everyone was great, and they came together for great causes to support each other and others. At that point, I was eager to be a part of this amazing group! This is when I decided to submit an application to become a member of the Mastermind Connect family. My intuition was guiding me to do so.
Resources, Reciprocity and Respect. These are the three pillars the group stand for as a unit, and why I decided to give back with Mastermind Connect.
The holidays are all about giving back, sharing time with loved ones and connecting with others. All of the values mentioned above were displayed that night in Harlem. I walked into the venue, the music is bumping, kids are dancing and the room is filled with vibrant energy. I was excited.
Our afternoon started with us seeking out ways to contribute and impact the people around us. All of the posts to serve food were taken up, and we decided to help pick up after the tables, fill the kids drinks up, cleaning and setting up fresh tables as a new wave of people would come in, and talking to people to ensure their evening with us was great! We worked ourselves into the system seamlessly, made an impact and helped give out many turkeys for families to take home with them for Thanksgiving. We did a lot of different tasks by taking initiative.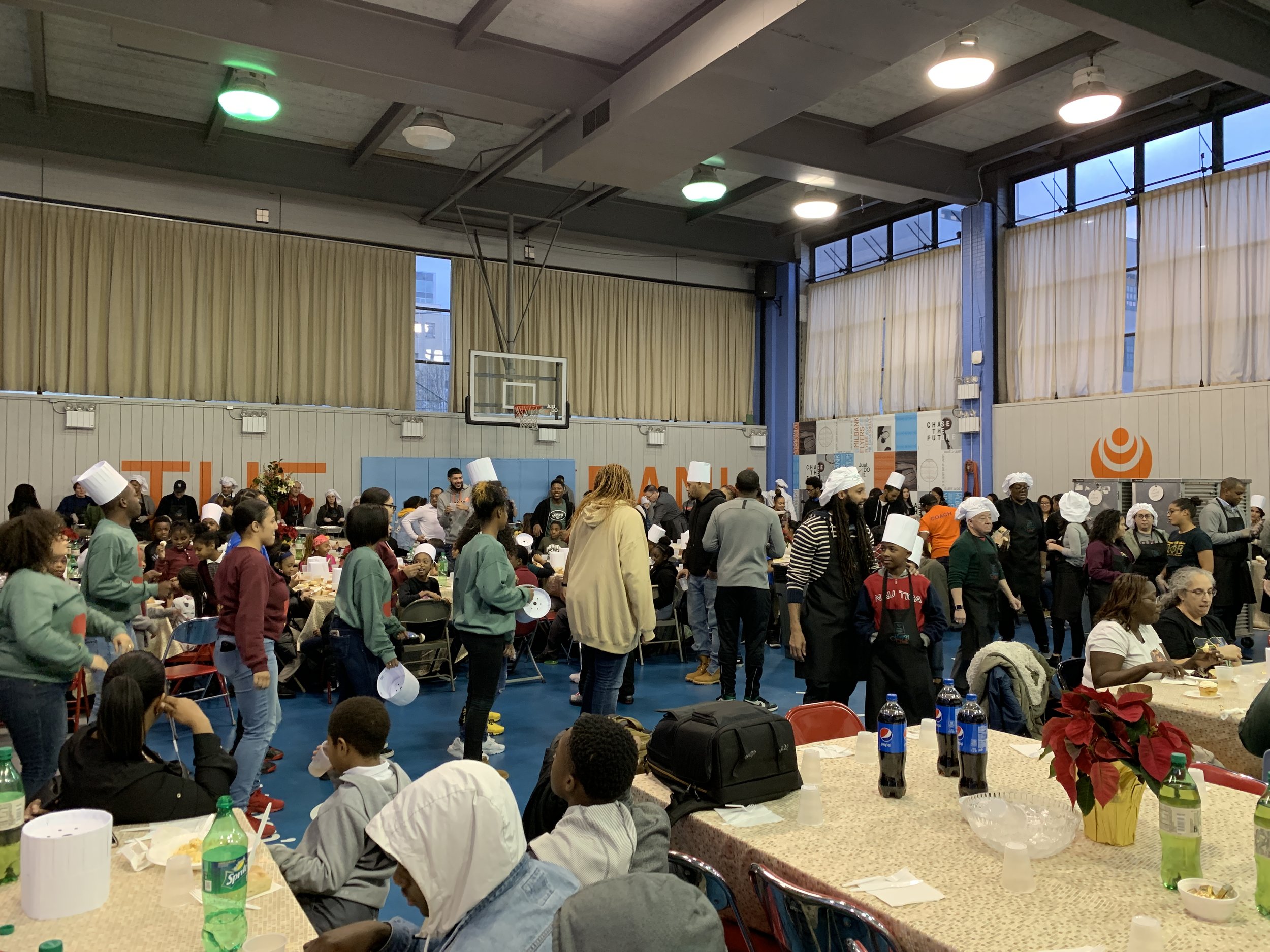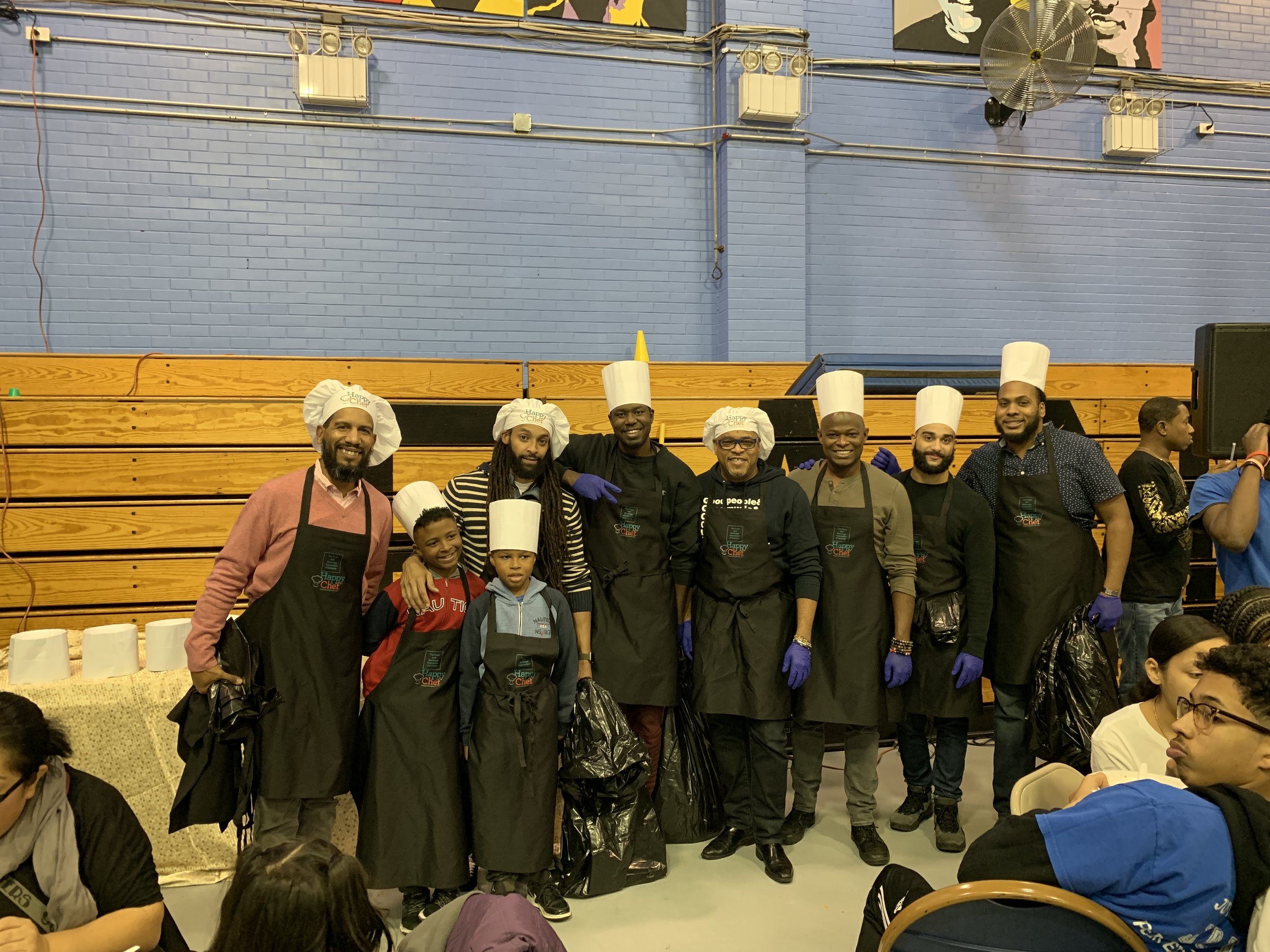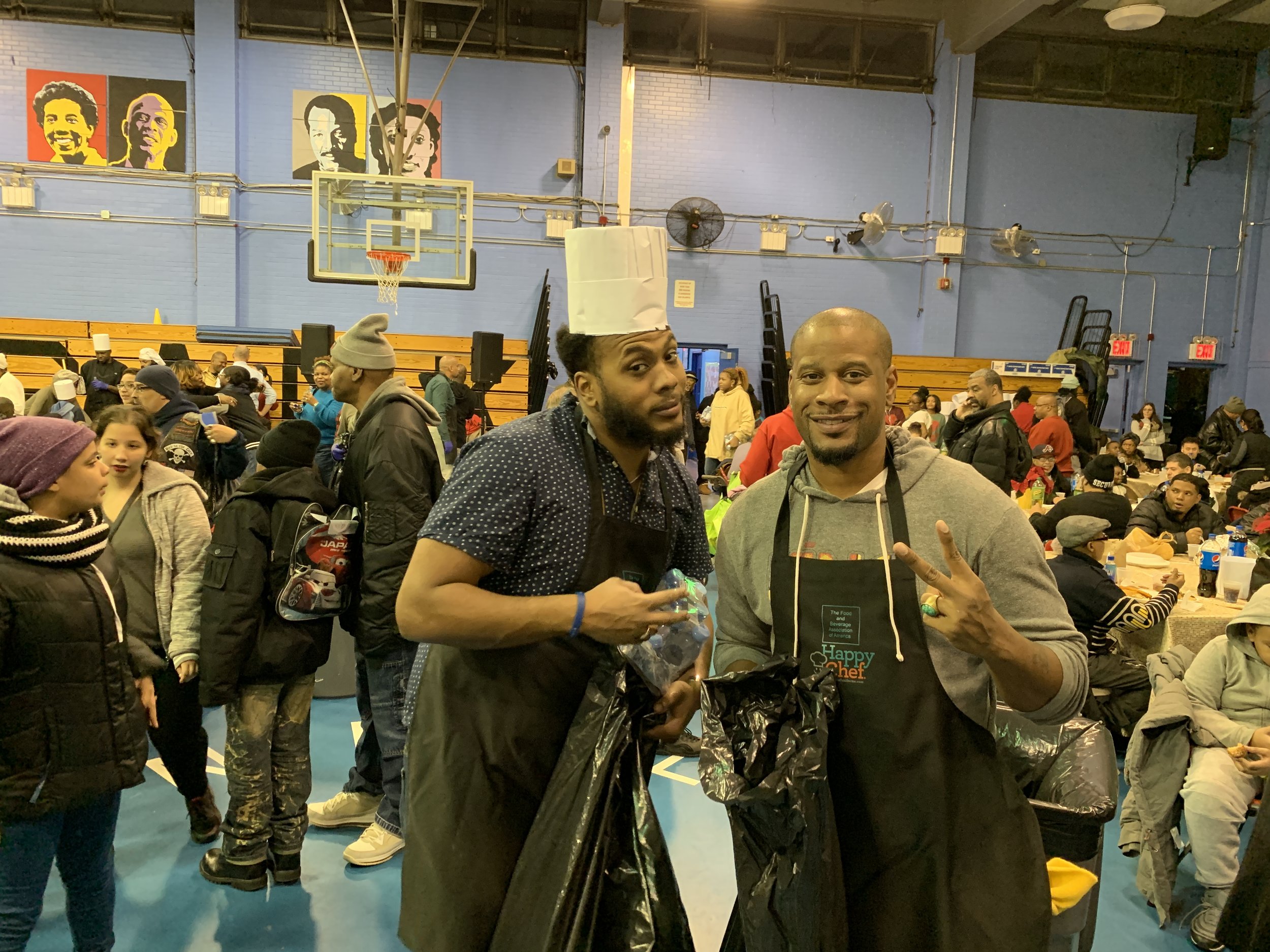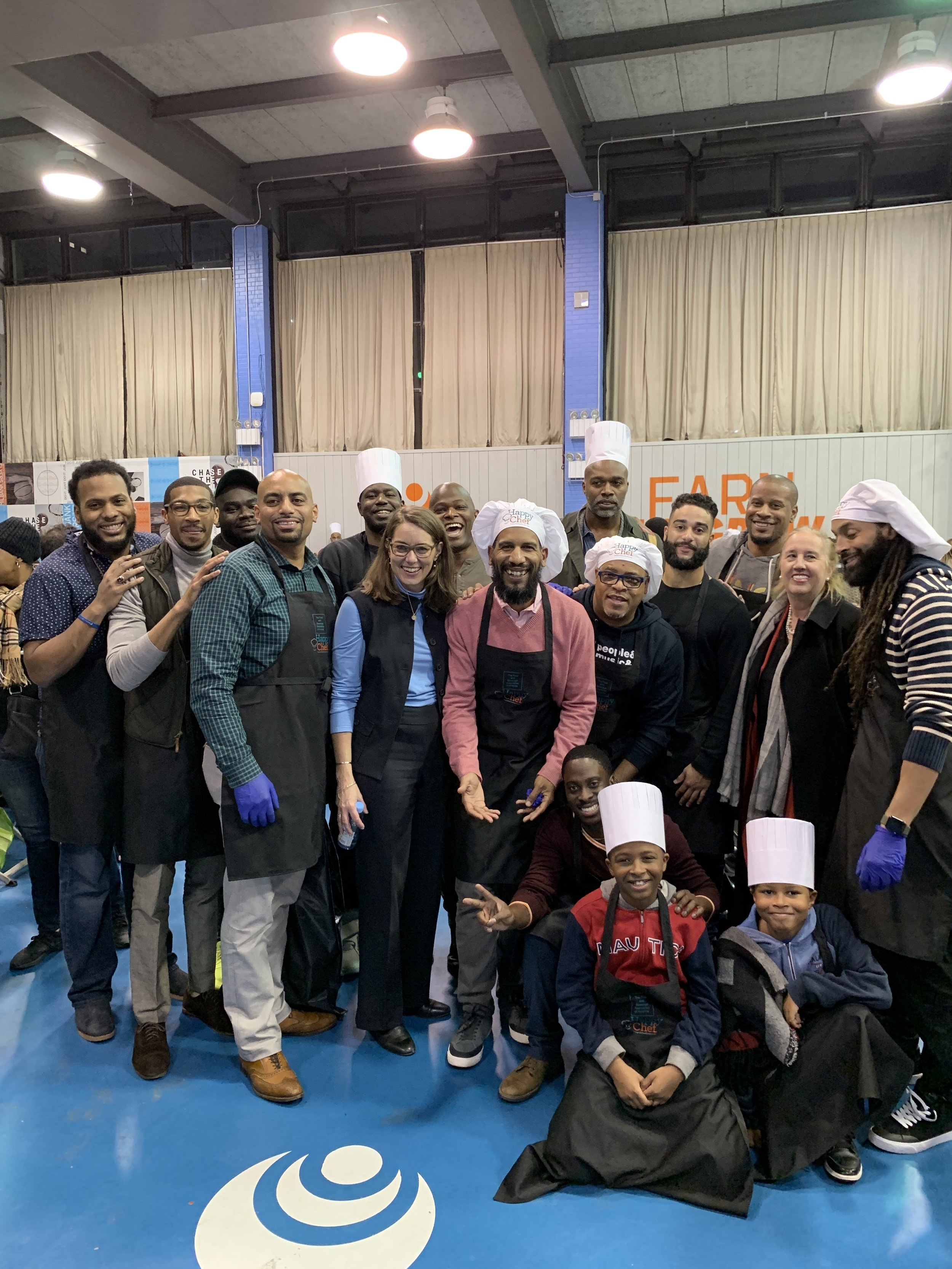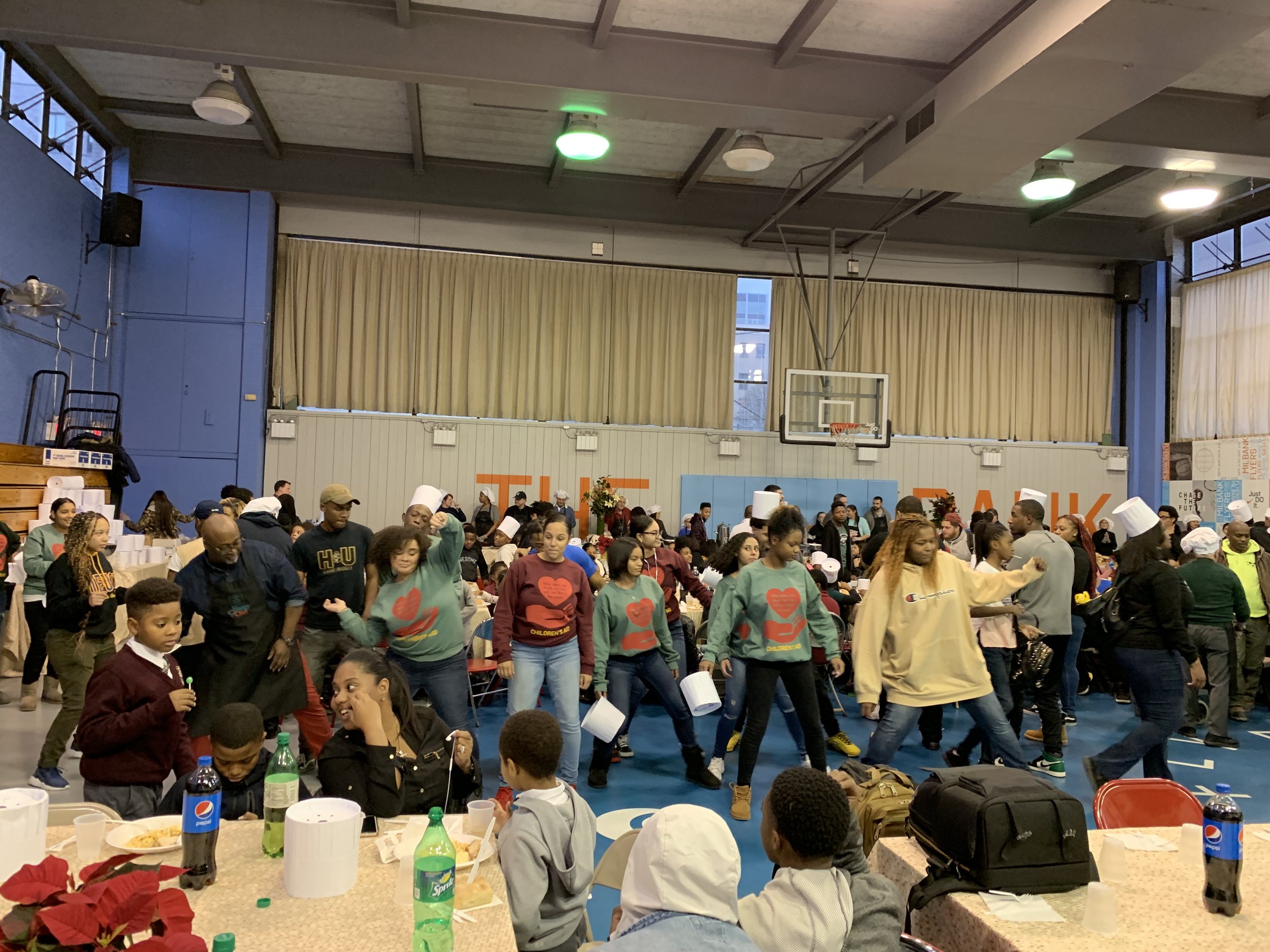 Four hours went by so fast. I was having fun, feeling the energy of the place. People were happy around me, kids were dancing -- seeing my fellow Mastermind Connect brother, Omari, dance battle with one of the kids was a highlight for me -- It's always great seeing kids enjoy themselves. After all the turkeys were given away and the food was gone, we helped close the place out by cleaning and putting tables and chairs away.
After the event, the guys and I walked up the block to met up at Sexy Taco Dirty Cash, a local food spot in Harlem. Here, we got to kick back, grab some food and drinks and further connect as a tribe. Reflecting on that evening, I realized that I had such an awesome time connecting with everyone after such a successful evening with the Harlem community. I was fulfilled. My intuition was right; Mastermind Connect Is about making real-world changes, and I am excited to be a part of it now, counting myself among the ranks of those who decided to come together to affect change in our lives, and the lives of others.
I'm excited about the road ahead. As we get ready to make 2019 even better, I wish everyone a Happy Holiday season.